As a patient, you have the right to the following: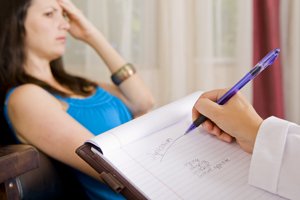 Register and receive treatment regardless of your age, race or gender, providing you live within the Practice catchment area
Consult with a Doctor within 24 hours for urgent medical problems
Access the Out of Hours service when the Practice is closed
Be treated with courtesy and respect
Have illnesses, treatment, procedures and medication explained to you in a clear and concise way
Be dealt with in a confidential manner by all members of Practice staff
Complain, without discrimination, if there is something you are not happy about
As a patient you are responsible for the following:
Making and keeping appointments. If you are unable to attend an appointment, you must notify the Practice
Ordering repeat prescription and allowing 48 hours before collection (this excludes weekends and bank holidays)
Informing the Practice if you move house, change your name or telephone number
Treating all members of staff with the respect and courtesy you expect to receive
Behaving in an acceptable manner and keeping children under control
Any prescriptions issued to patients by GP's are in good faith, if you have any allergies or food preferences it is your responsibility to let the GP know, as the Prescriber issues medicines based on the active ingredient and is not aware of most of the other additives in the tablets/syrups. This then requires you to take the responsibility to confirm from your local pharmacy of other ingredients present in the tablets/syrups which are in line with your practices or allergies.